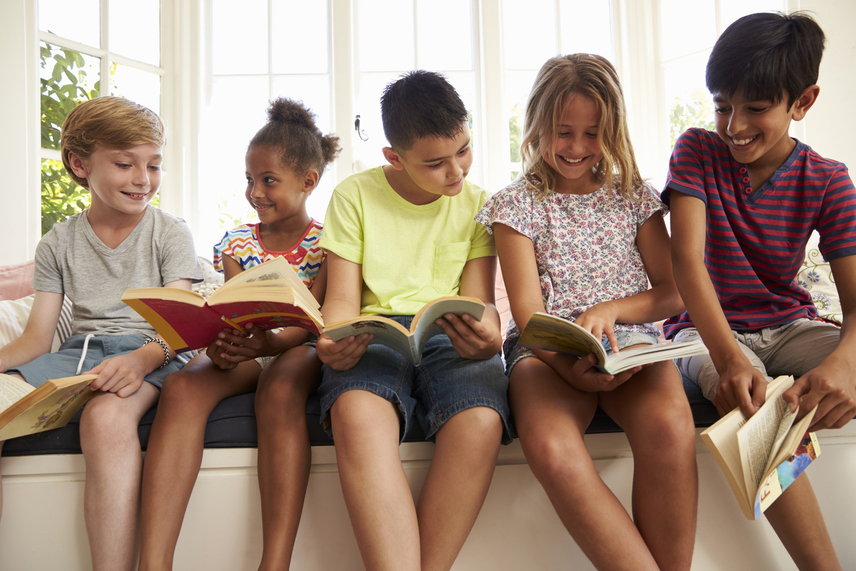 The mission of the Cleveland Kids' Book Bank is to foster literacy and a love of reading by distributing free books to children in need through collaboration with community partners. Impact
We've distributed 3 million free books to 100,000+ kids in need in Greater Cleveland and continue to distribute 40,000 books per month.
Learn more.

Partners
Partners are the backbone of our work. More than 1,300 organizations distribute our books to the children and families they serve.
Request Books.

Volunteers
Volunteers fuel our operation. More than 6,000 individuals have sorted and packed books for distribution to our partners.
Get Involved.
Creating a Literature-Rich Culture
Books for Every Child
Every child deserves access to books. The Cleveland Kids' Book Bank is building a literature-rich culture in Greater Cleveland, one home library at a time.
A book in the hands of a child is a magical thing! Books fuel our imaginations, teach us empathy, and help parents build bonds with their kids. Books increase our vocabularies and encourage academic growth.
Books inspire our dreams and expand our worlds to limitless horizons.