Stay Tuned for Another Community Book Drive!
Thanks to our amazing Young Professionals Board for organizing five successful book drives in June. Stay tuned for another date (or two) to be announced soon!
Community Book Drives in June
Our Young Professionals Board is excited to host five east side-west side community book drives in June in celebration of the Kids' Book Bank's 5th anniversary.
Bring your gently-used, good-condition children's books to these locations, and we'll give them a second life with children in Greater Cleveland:
Saturday, June 5, 2021
The Van Aken District, 10am – 2pm
(across from Kindred Spirit on Tuttle Rd.)
Frostville Farmer's Market, 9am – 1pm
(at the entrance)
Saturday, June 12, 2021
Pinecrest, 10am – 2pm*
(follow signage and look for our tent)
Lakewood High School, 10am – 2pm
(in front of door 35 on Franklin Ave.)
Saturday, June 19, 2021
The Mall in Cleveland, 10am – 2pm
(location details TBD)
in partnership with the Dowtown Cleveland Alliance's Juneteenth celebration
*Donate books at Athleta at Pinecrest through June 30 and receive a store coupon.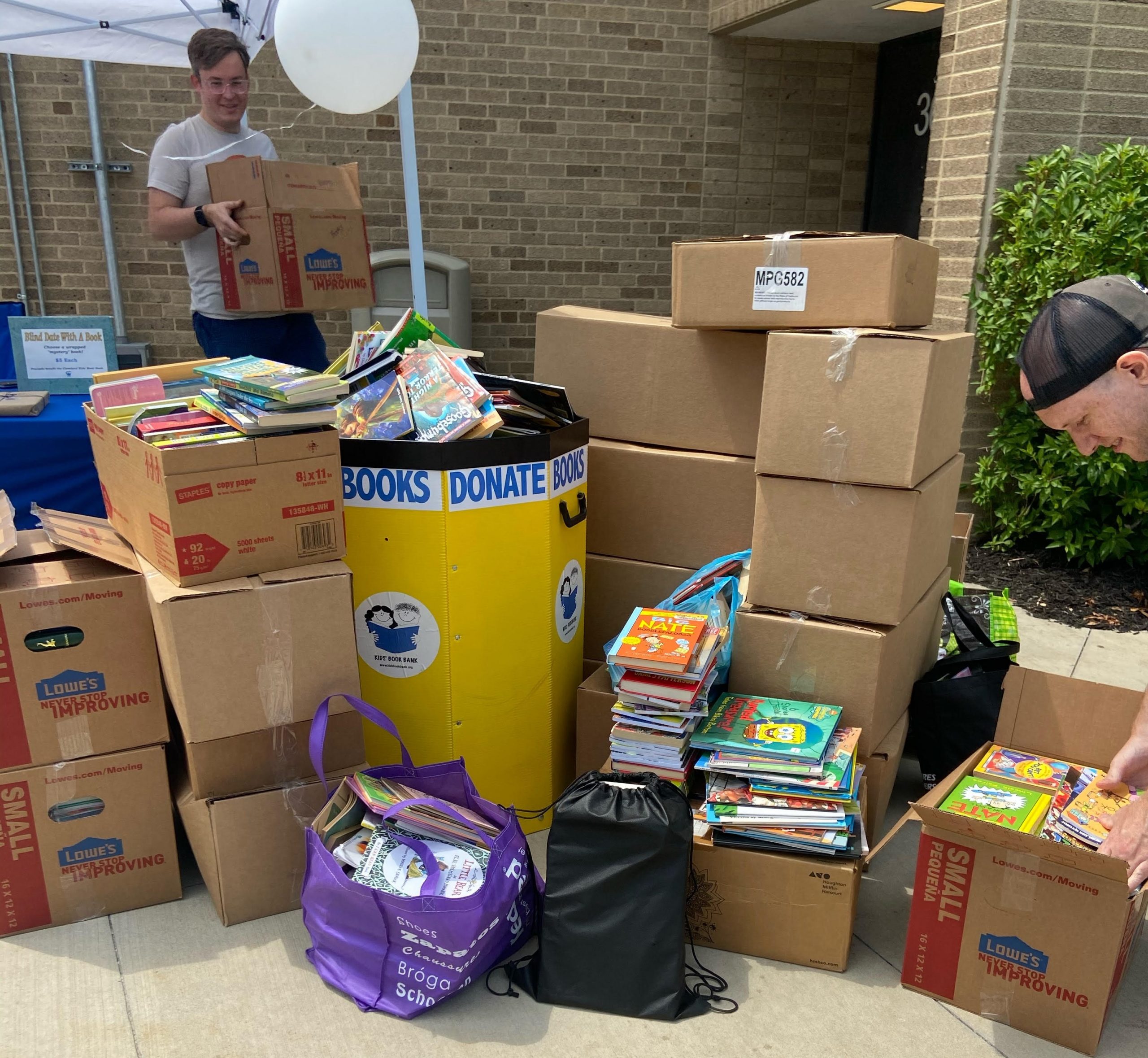 Thank you for joining us for our 5th Birthday Bash!
Saturday, May 1
12pm – 3pm
Cleveland Kids' Book Bank parking lot
3635 Perkins Ave., Cleveland, OH 44114
This free event is a celebration of our milestone birthday and an appreciation to the community for supporting our mission the last five years! Bring friends and family and enjoy a casual afternoon of fun! Masks will be required and social distancing will be in place for everyone's safety.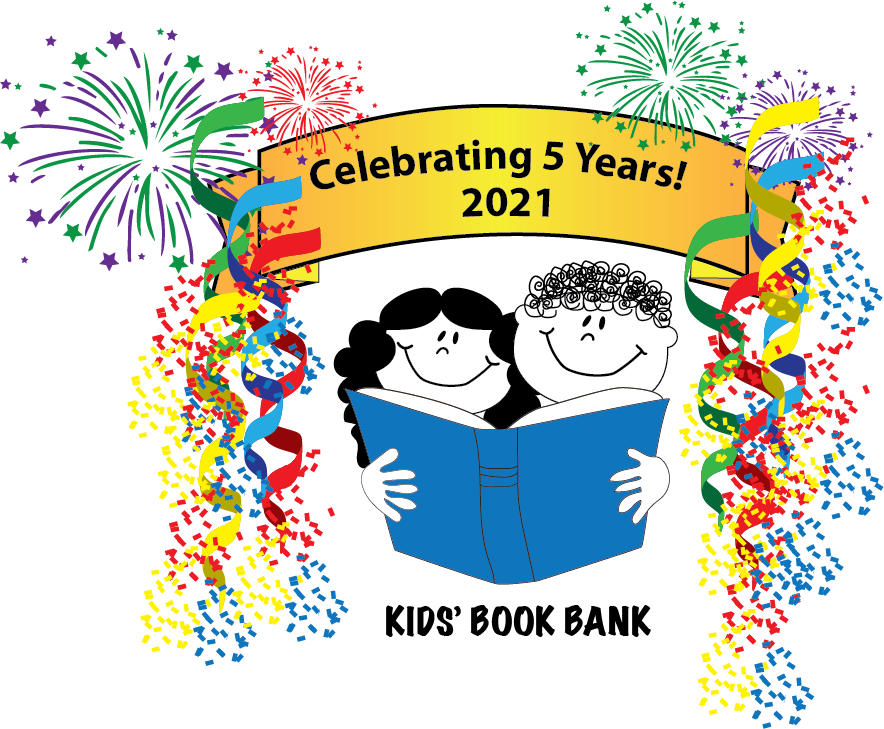 Thank you to our generous event sponsors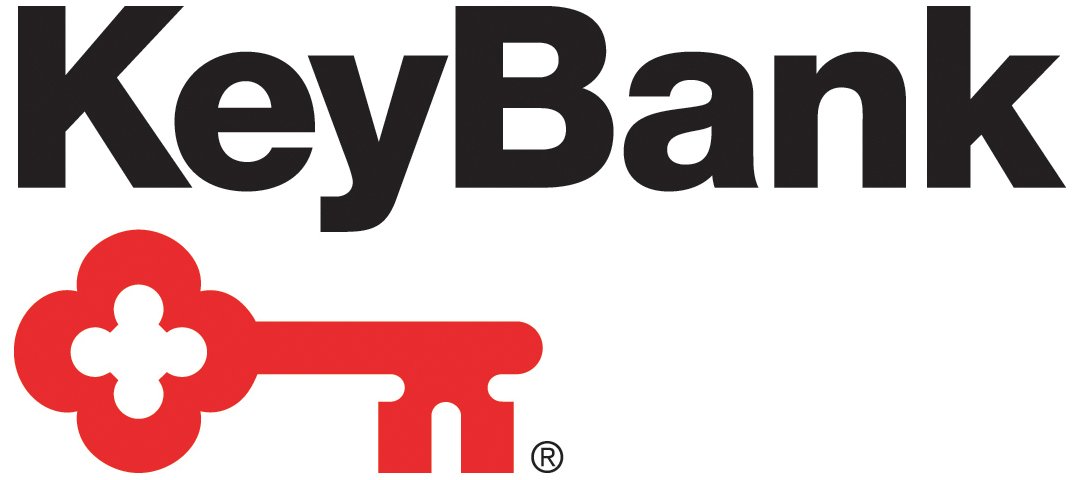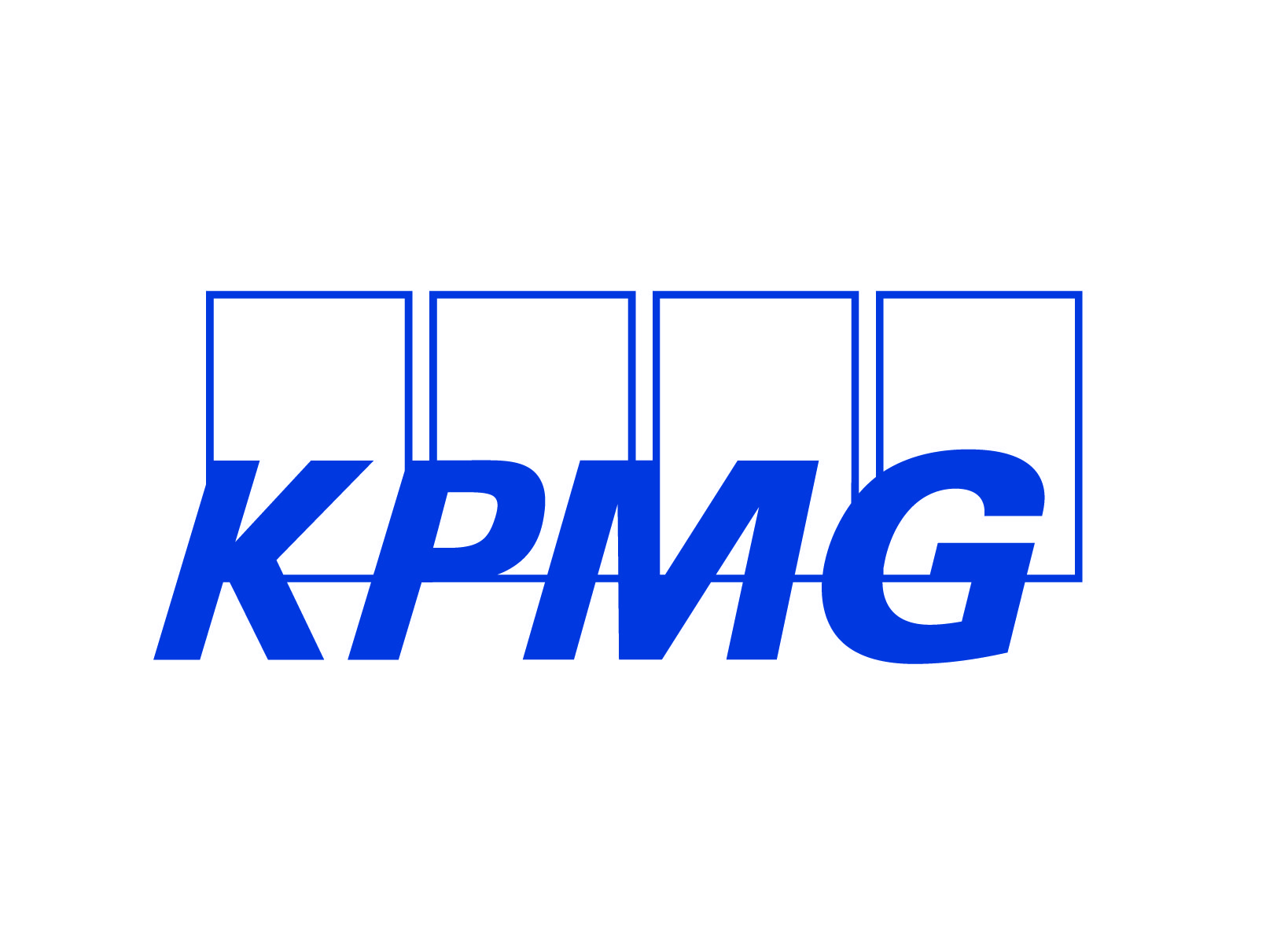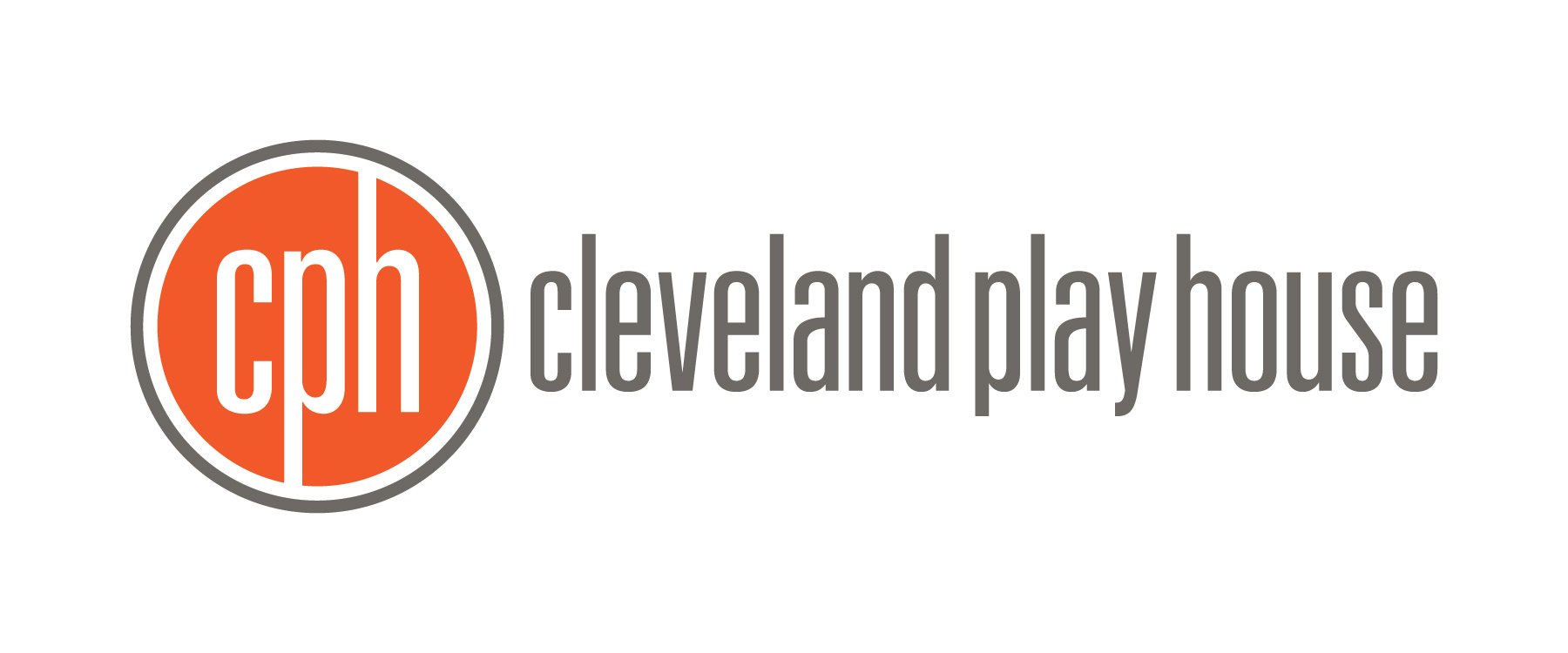 In-kind and additional support provided by:
BreadLove
Kendra Scott
The Powder Room
T. Florals
Wardrobe Consultant
The Cleveland Orchestra
GV Art and Design
Cleveland Ketchup Company
Go Ape!
Cleveland Monsters
APE MADE
BE Fitness
Music Box Supper Club
Dewey's Pizza
Lotus Candles
Blastmaster62
Adrenaline Monkey
Juicy Lucy Clothing Store
Bold Pickins
Century Cycles
Spice for Life
River Plant Co.
Hot Chicken Takeover
Ohio State Reformatory Experience
Holden Arboretum
Snow Trails
Blossom Cleveland Flower Bar
Sugararts Bakehouse
Let's Balloon It
Akron RubberDucks
Cleveland Metroparks
Kristina Ambrosia-Conn
Emily Capuria
Grooveryde
The Neat Method
Blossom Cleveland Flower Bar
Pinstripes
The Candy Lady
Becca Huntington
ReSet lounge
Walden Inn & Spa
The Glass Asylum
Cleveland Field Kitchen
Lotus Candles
Mitchell's Ice Cream
BJ's Restaurants and Brewhouse
Mom's Gourmet
Svona Studio
Luna Bakery & Cafe
Rainforest Car Wash
Andrews Colour Atelier
SLFMKR
Wright Barre
Snakes + Acey's
Rewa Hage
Blastmaster62
Kelsey Elizabeth Cakes
Citizen Yoga
Sapphire Creek Winery & Gardens
Brassica
Mike Hietanan – personal trainer
Loretta Paganini School of Cooking
Lake Erie Crushers
Lorde Seraphine candles
Waterway Carwash
Sgt. Clean Car Wash
Cleveland Zoological Society
Blue Habanero
BJs Restaurant
Dalia Jean
Banyan Tree
Funny Bus Comedy Tour
Ohio City Burrito
Spice for Life