History of the Cleveland Kids' Book Bank
Cleveland Kids' Book Bank co-founders, Judy Payne and Judi Kovach, were part of the Little Free Library Cleveland movement in 2013-2014, helping to install dozens of the take-a-book, share-a-book kiosks at Cleveland schools. The popularity of the Little Free Libraries in Cleveland neighborhoods was so great, they couldn't keep up with the demand for books to fill them. "The Judies" saw a need—and an opportunity to help—in our community.
To ensure kids had plenty of books, they hatched the plan to create a Cleveland Kids' Book Bank. Thanks to a random phone call and quick partnership with an online used bookseller, they were able to divert hundreds of thousands of high-quality children's books annually from the recycling heap and get them into the hands of Cleveland children in need. The Kids' Book Bank opened in February 2016 to receive, manage, and distribute truckloads of books every month. We now receive about 30% of our books from the community. The rest come from online used booksellers.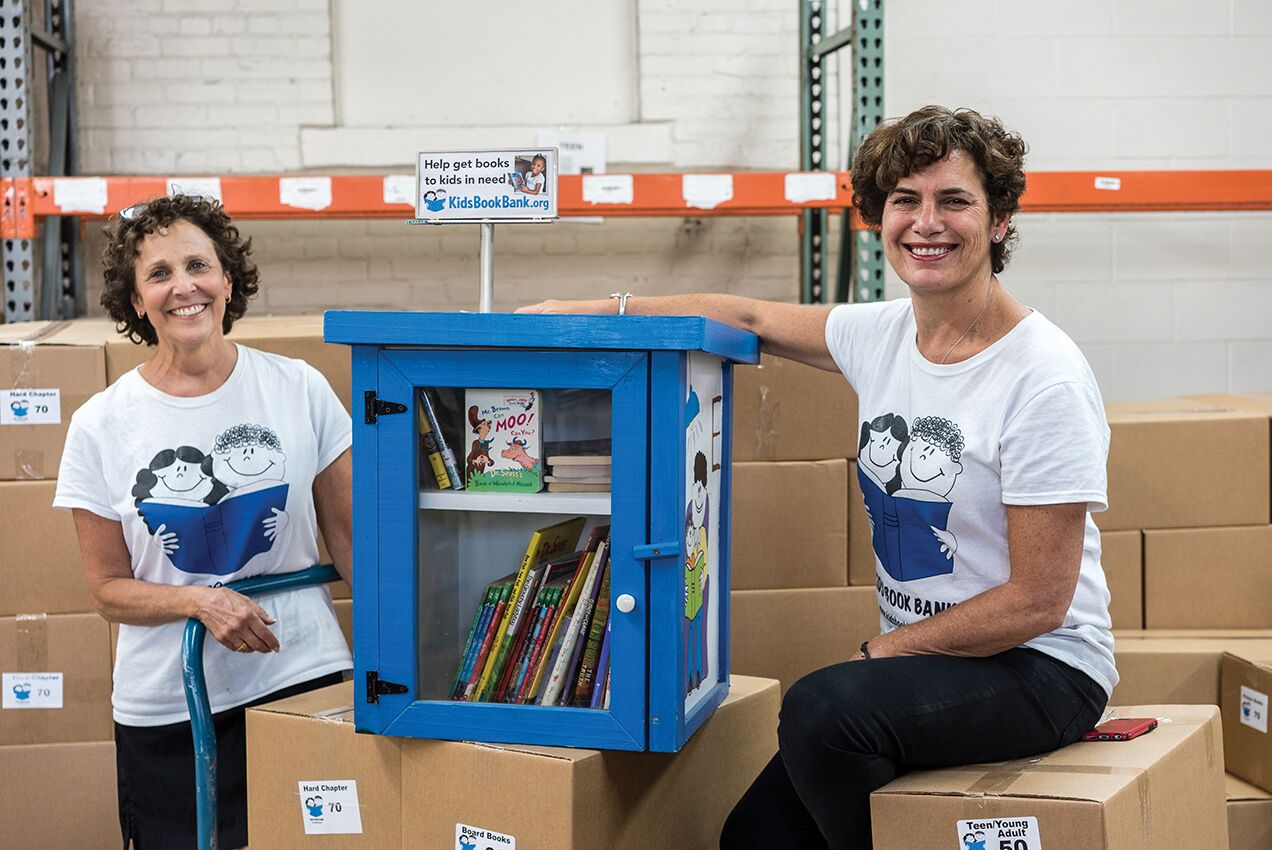 Since our first partner pick up in March 2016, we have distributed more than 3 million high-quality children's books total to 100,000+ children and families who lack book access in Greater Cleveland annually.
Our 1,000+ partner agencies offer the books directly to the disadvantaged children they serve as they teach parents to read with their young children and inspire children to read. Our work is made possible by the more than 6,000 volunteers who have sorted, packed, and boxed books at our MidTown Cleveland warehouse.