Creating a Culture of Reading
We hear stories every day about the impact our books are having. Teachers who receive them are thrilled to get these treasures for their students, and they love to tell us of the fun ways they create excitement around reading as they distribute the books.
Parents who receive our books share how they've helped them bond with their children and how much their kids love owning their own books.
And, our distribution partners share how our books positively impact their interactions with clients and the families they serve.
Reading is a Family Affair
One of home visiting partners shared this touching story of how books help families bond: Each time the social worker visited this family's home, the dad was stand-offish and not engaged in the information she was sharing. She continued to bring our books to share with the child, and mom and son would read together. The next time the social worker came, mom was helping her low-literate husband master reading a preschool book so that he can read it to their son.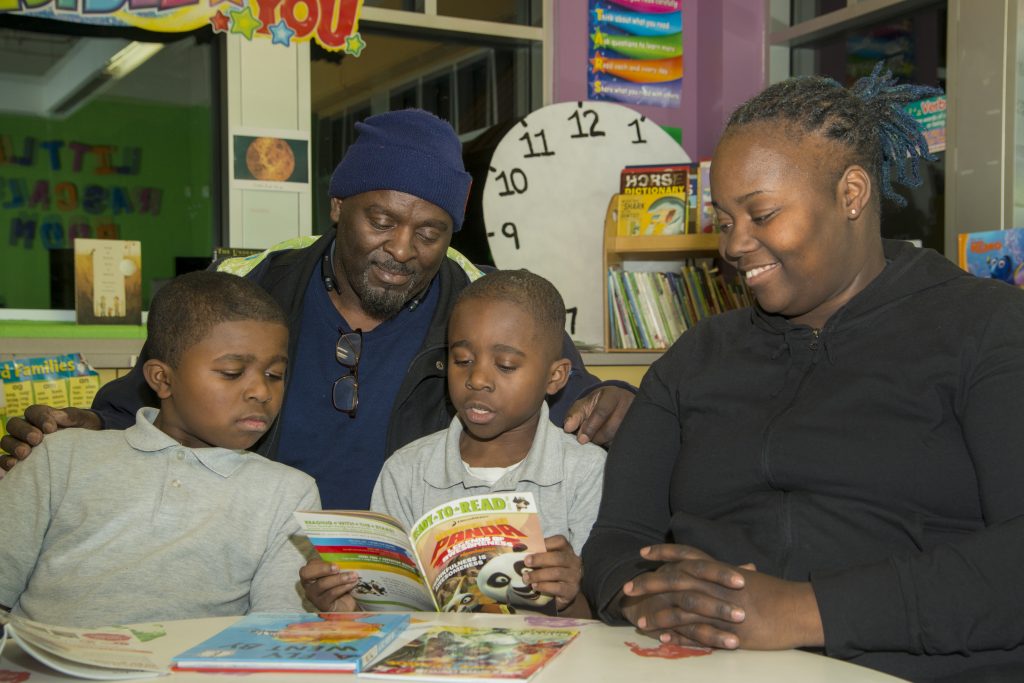 Teacher's Perspective
One CMSD teacher wrote of a distribution before winter break: "If only you could have seen my kiddos' faces light up when they saw all of those books lined up on the chalkboard. I do a book "sale" where I give a short description on the book, and they have to raise their hand and say "sold" to get that book. The excitement would have warmed your hearts as they all clamored to get a book! Thank you! We love them!"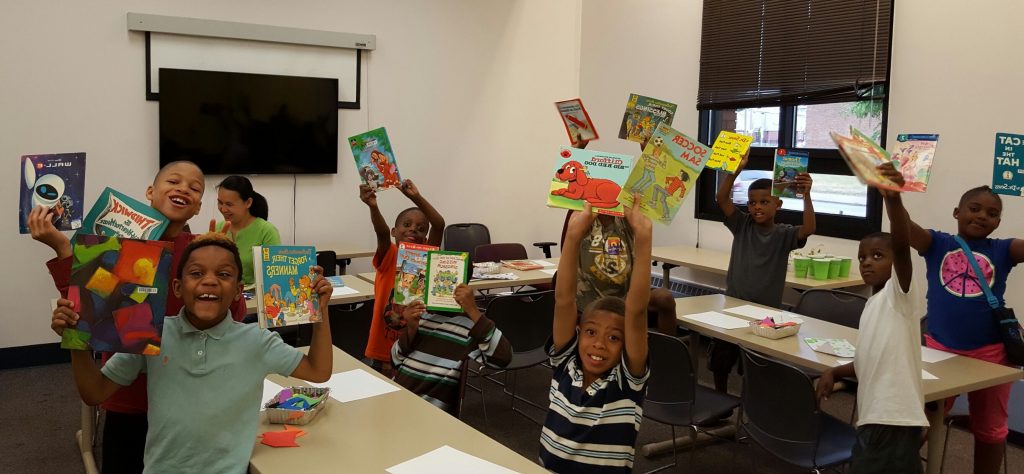 Partner Story
All Cleveland WIC (Women, Infants, and Children) locations have our books on hand and give them to kids when they come to counseling sessions with their moms. The kids look forward to getting a new book, and moms can focus on their session while the kids are occupied reading.
"In our office, we see moms with their young kids every day. A 3-year-old boy came in with his mom and infant sister. He said he had books but wanted to pick out board books for his infant sister."
"Some moms don't go to the library for a variety of reasons. [Having books to give out] is like the library coming to them—but they get to keep the books!"