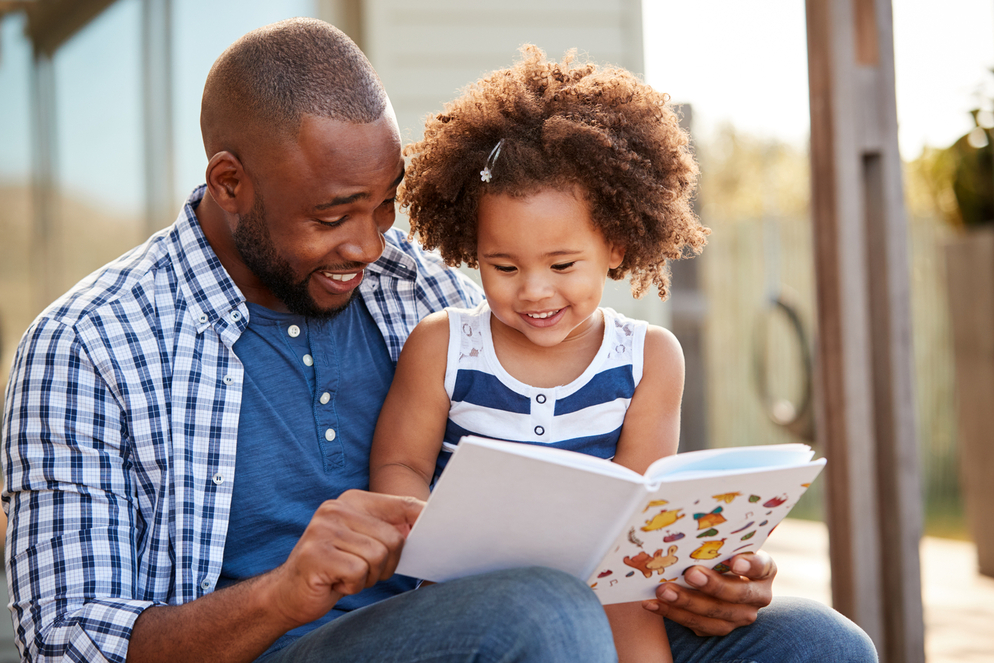 Books Like Me is our ongoing effort to get more diverse books into the hands and homes of the children we serve.
Each spring we launch a four-week campaign to raise funds to purchase and distribute new diverse books as part of the awareness campaign for the need for these books in our community.
This year we will distribute at least 40,000 brand-new, diverse books to the children and partners we serve.
Why is the Books Like Me Campaign important?
84% of kids who receive books from the Kids' Book Bank are children of color.
We don't get many diverse books donated.
All children should see themselves in the stories they read.
A child's ability to learn, imagine, and grow significantly increases when the stories they read reflect their lived experiences.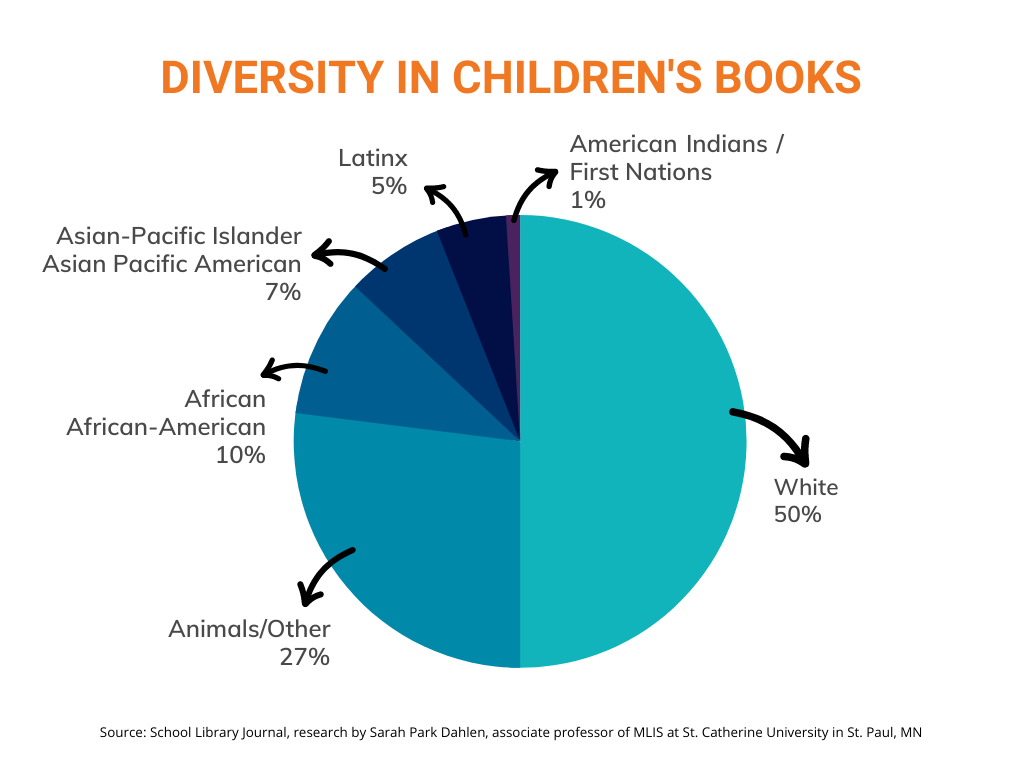 77% of all children's books published have a white person or an animal as the main character.
84% of the children who receive books from the Cleveland Kids' Book Bank are children of color.
Why do we need diverse books? How do we define diversity?
Books are windows to see others' experiences and mirrors to reflect one's own experiences. It is important for children to read stories that reflect their lives and those that are different from theirs, so they can have a full understanding of the world around them.
We recognize the diverse experiences of all people, including Black, indigenous, people of color (BIPOC), all ethnic minorities, people with disabilities, LGBTQ+ and gender diversity.
What do we do with brand-new diverse books we source?
When we purchase or receive brand new diverse books, we sprinkle them throughout our entire inventory. We want every box of books we distribute to contain a handful of diverse books.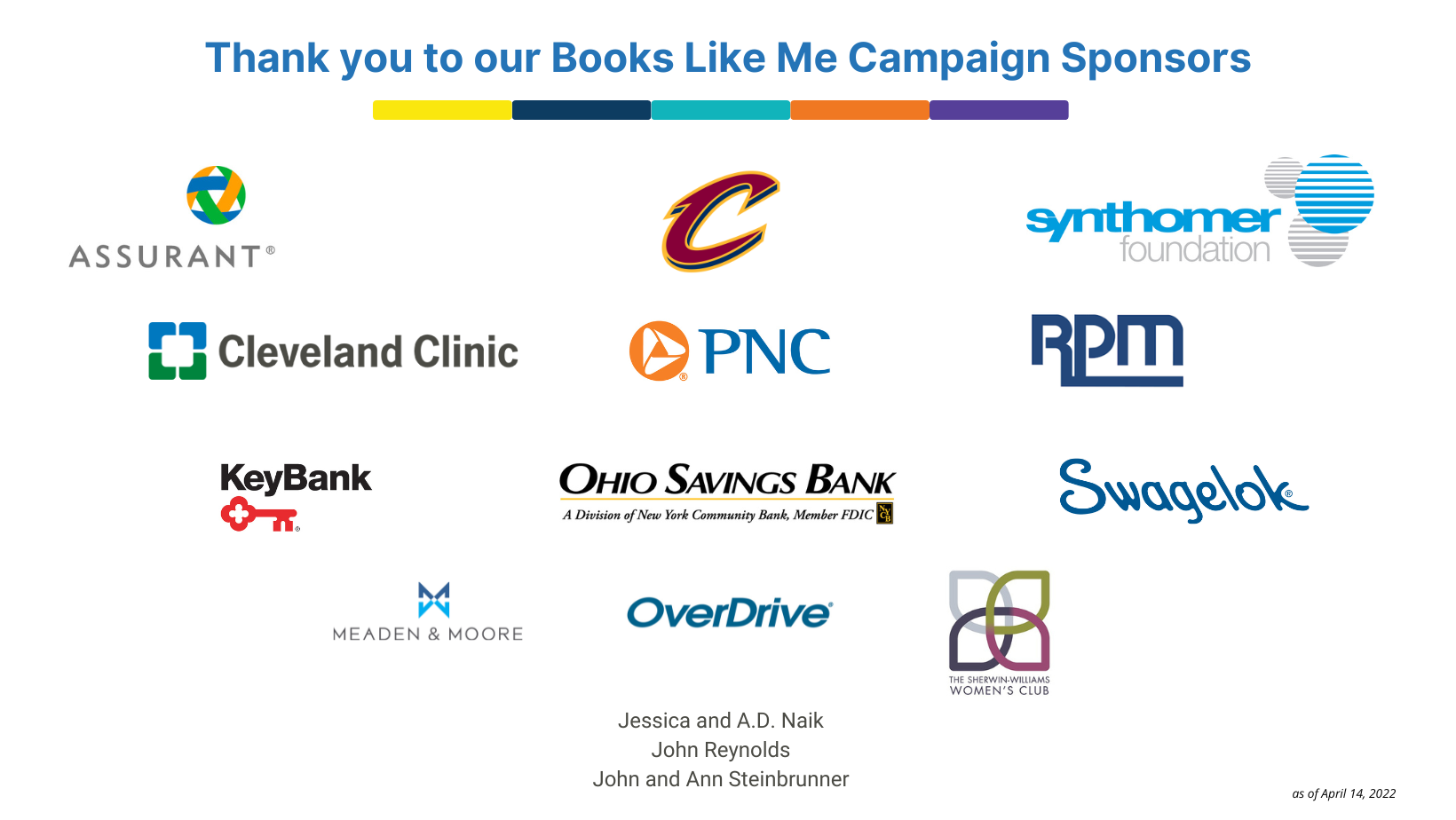 Thank you to these Community Partners for their participation in the Books Like Me Campaign
The Diversity Center of NEO
The Cleveland Federal Reserve Bank
D-Bat Solon
Loganberry Books
Young Latino Network
LGBT Community Center
AKA (Alpha Omega Chapter)
Esperanza
AsiaTown/Midtown Cleveland
The Women of Color Foundation
The Karen Eagle Group/Sotheby's