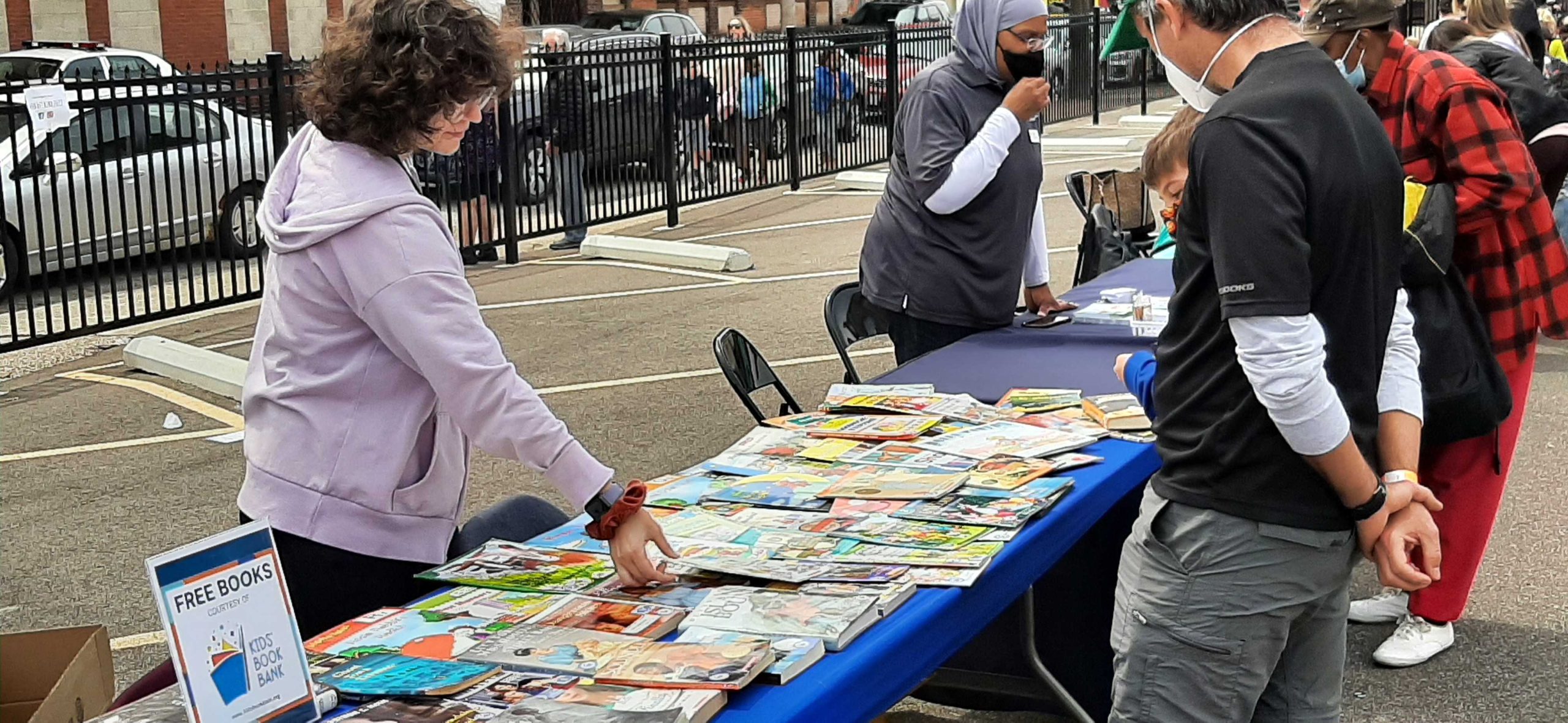 We Reach Out to Fill Shelves!
Community Outreach is at the heart of our book distribution efforts. We continue to engage new partners by attending community events and connecting with non-profits and service organizations.
During the shcool year we work closely with schools, daycares, and preschools to ensure children are receiving free books to own.
When summer hits we a presence at more than 50 events throughout Greater Cleveland – from summer learning programs to Juneteenth celebrations, mobile food pantries at library branches to community festivals and neighborhood events. (Not to brag, but our free book table always draws people in!)
We want to help kids build their home libraries by providing them with high-quality free books they will treasure.
During the school year we work closely with schools and community resources to ensure free books are available for kids to take home and own – necessary work through every season.
To learn more or to partner with us and receive free books, email Jessica Walsh-Frazier, Community Outreach Director.