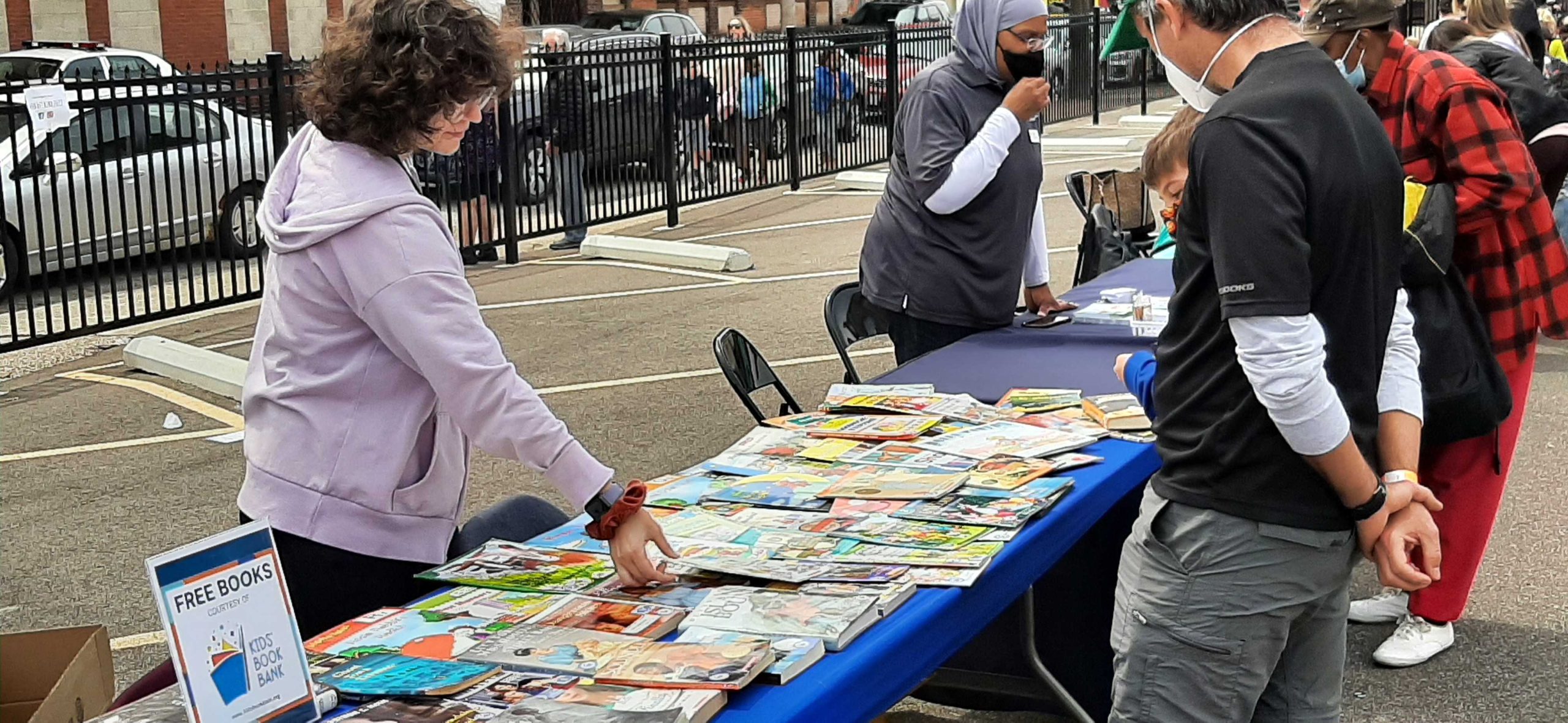 Community Outreach is at the heart of our book distribution efforts. We continue to engage new partners through our presence at community events and through connections with non-profits and organizations.
Over the summer we work to meet kids and families where they are with books. Thanks to the leadership of a corps of Volunteer Ambassadors, we have a presence at more than 80 summer events throughout Greater Cleveland to give away free books – from summer learning programs to Juneteenth celebrations, mobile food pantries at library branches to community festivals and neighborhood events. We want to help kids build their home libraries by providing them with high-quality free books they will treasure.
During the school year we work closely with schools and community resources to ensure free books are available for kids to take home and own.
To learn more or to partner with us, email Jessica Walsh-Frazier, Community Outreach Director.