Executive Director
Thea DeRosa Cerra
thea@kidsbookbank.org
216.417.1803
Thea took the reigns as Executive Director in August 2020, succeeding co-founder Judy Payne. Thea understands the importance of kids learning to read so they can read to learn. She is passionate about education equity and wants to make sure kids across our communities have access to books that will help them imagine, thrive, and succeed.
Thea is born and raised in Greater Cleveland and loves the area. She and her family can often be found in the MetroParks, at local restaurants, or coffee shops.
Thea's favorite children's book is The Gruffalo by Julia Donaldson.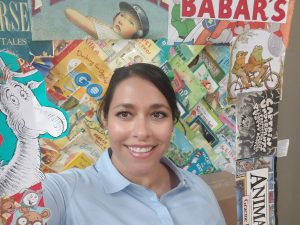 Communications Manager
Leslie FitzSimmons
leslief@kidsbookbank.org
216.417.1803
Leslie is passionate about sharing our story and impact with the world. If you've been to our warehouse, she's probably tried to take your picture for social media. Leslie's history with the Kids' Book Bank goes back to the month after we opened when she came to volunteer to sort books—the rest is history!
Leslie's favorite children's book is Muldoon by Pamela Duncan Edwards & Henry Cole.
Volunteer Services Coordinator
Colleen Watt
colleen@kidsbookbank.org
216.417.1803
Colleen is the smiling face that greets you when you come through our door, ensuring our volunteers have the best experience possible. Colleen loves people, she loves books, and she'd love to have you come volunteer with us!
Colleen's favorite children's book is The Paper Bag Princess by Robert Munsch.
Warehouse / Inventory Coordinator
Steve Maistros
steve@kidsbookbank.org
216.417.1803
Steve is the Kids' Book Bank jack-of-all-trades, assisting people picking up and dropping off books, keeping track of our inventory, and making sure our warehouse keeps humming along. Don't let Steve's quiet demeanor fool you; he's got a great wry sense of humor!
Steve's favorite children's book is Switch On The Night by Ray Bradbury.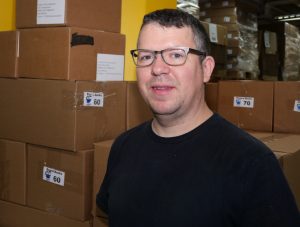 Administrator
Margie Ordog
margie@kidsbookbank.org
216.417.1803
Margie keeps our staff on the same page, preparing books for pick up, recruiting new distribution partners, and keeping behind-the-scenes accounting and administrative systems running smoothly. Margie loves being outdoors, hiking in the MetroParks, and sailing on Lake Erie.
Margie's favorite children's book is The Little Engine That Could by Watty Piper.
Volunteer Services Assistant
Maddie Weir-Schuster
info@kidsbookbank.org
216.417.1803
Maddie is an essential part of our team, enabling us to host volunteer shifts on Saturdays and on select evenings. She has a passion for books and literacy and is loved by our volunteers.
Maddie's favorite children's book is The Little Prince by Antoine de Saint-Exupery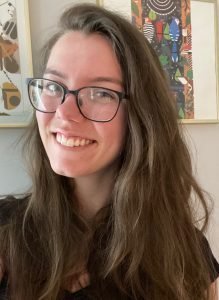 Judi Kovach
Chair – Co-Founder
Retired Product Manager, Progressive Insurance
Amanda Schaub
Treasurer
Senior Manager, Ernst & Young LLP
Alexis Beachdell
Secretary
Partner, BakerHostetler
Kristen Saada
Fundraising Committee Chair
Community Volunteer
Jeff Ryder
Young Professionals Board Chair
Associate Managing Director, Cleveland Play House
Thea DeRosa Cerra
Executive Director, Cleveland Kids' Book Bank
Deena Epstein
Retired Senior Program Officer, The George Gund Foundation
Ed George
Field Technology Specialist for a major transportation and business services corporation
Ellen Mattingly
Retired HR Director, North America, RAND Corporation
John Reynolds
Retired Actuary, Willis Towers Watson

Ron Soeder
Regional Director, Boys & Girls Clubs of Northeast Ohio
Judy Williams
Principal, Williams and Associates
Directors Emeriti
Margaret Bernstein
Director of Advocacy and Community Initiatives, WKYC
Judy Payne
Co-Founder & Retired Executive Director, Cleveland Kids' Book Bank