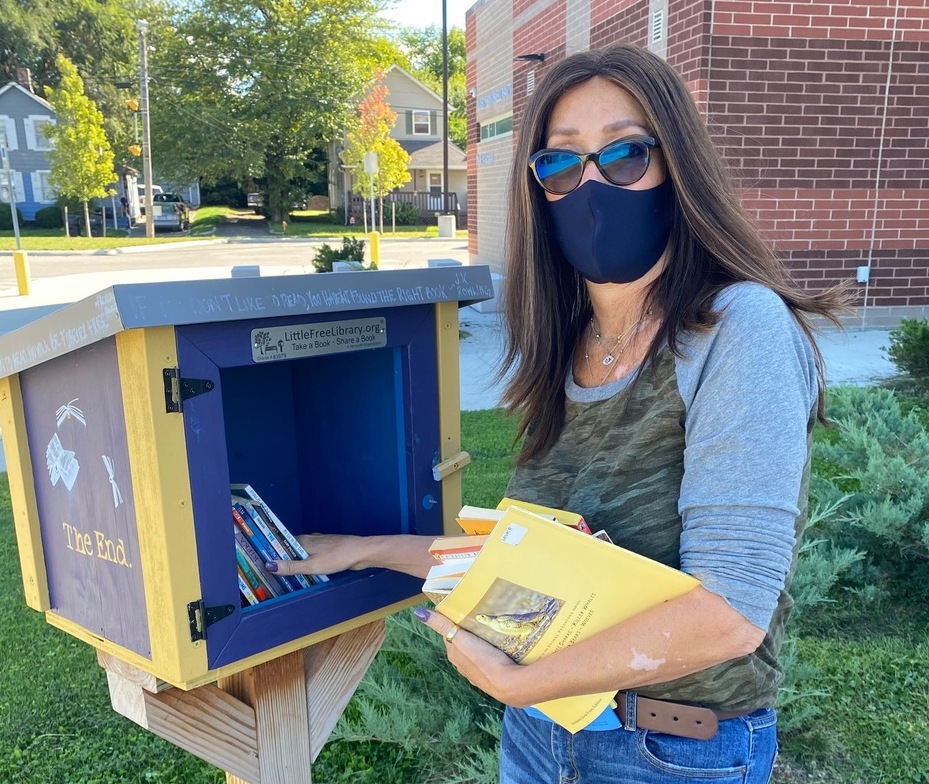 The Little Free Library movement in Cleveland – led by local literacy advocates and community leaders – reached its height in the mid-2010s. Cleveland now boasts more than 130 Little Free Libraries at schools, municipal buildings, parks, and even more sites.
The Kids' Book Bank is proud to partner with the National Council of Jewish Women/CLE (NCJW/CLE) to maintain these libraries. NCJW/CLE now cares for the Little Free Libraries which the Kids' Book Bank previously looked after. Passionate NCJW/CLE volunteers keep the libraries filled with books provided by both the Kids' Book Bank and NCJW/CLE and makes sure the structures are in good shape.
This exciting partnership provides more TLC for the Little Free Libraries and lets the Kids' Book Bank staff  focus on larger-scale distribution of books to our partners. That's a win-win in our book!
Please direct questions about Little Free Libraries to literacy@ncjwcleveland.org. The mission of the Cleveland Kids' Book Bank is to foster literacy and a love of reading by distributing free books to children in need through collaboration with community partners.
The Cleveland Kids' Book Bank is an exempt organization as described in Section 501(c)(3) of the Internal Revenue Code; EIN 47-555-3602.
Sign up for our monthly newsletter to learn about how our books are being used by partners, new initiatives at the Kids' Book Bank, volunteer opportunities, more.
We respect your inbox and will never sell or loan your information We limit our communications to a few emails a month.