Our books are keeping kids reading and ready for school!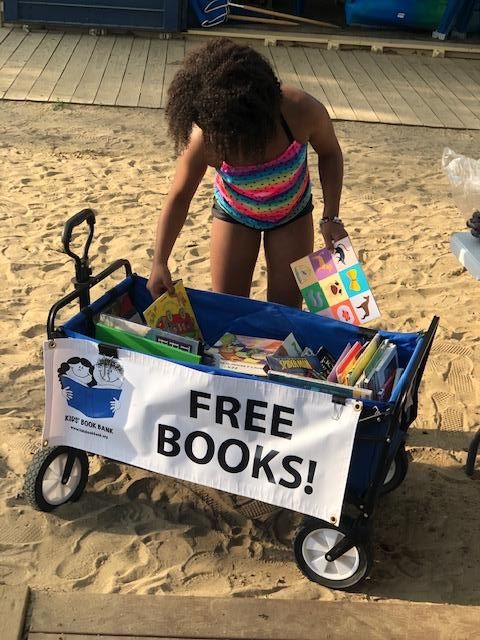 The Bookmobile is Making Waves
Hooray for our partners at the Chesterland Rotary who are running the Bookmobile again this summer!
The van is stocked with dozens of boxes of books and will visit City of Cleveland pools throughout the summer, inviting kids to select books to take home and keep.
This year the Rotary is using a van provided by Preston Superstore in Burton. Their colorful Bookmobile (a converted school bus) is doing good in Florida, serving as a temporary library while a local library is repaired after hurricane damage.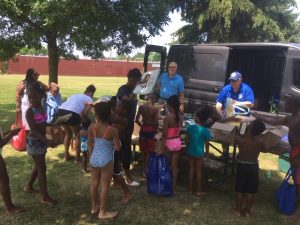 Summer Reading Challenge
Kids in Maple Heights are on a roll reading this summer. We're piloting a summer reading program there, getting kids, parents, teachers, and administration involved in summer reading!
A kick-off event in May featured the high school band, cheerleaders, dance team, and football team visiting the elementary schools and getting them pumped up to read this summer.
In June, students in grades K-3 chose six books to take home and read over the summer. Parents are reminded weekly via text/email to make sure their kids are reading. They report each book their child reads to our data partners at Kids Read Now—and kids who read all six books will get to run onto the field at a high school football game this fall and can win Indians tickets and other prizes!
News 5 Cleveland joined us at our ice cream social in June and aired this story about the importance of summer reading. Watch now.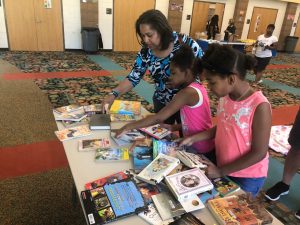 Teen Readers = Role Models
In our goal to spread literacy—and books—far and wide, we connected with our partners at Cudell Fine Arts Center (a City of Cleveland recreation center) to pilot a new program.
Our partners at Cleveland Public Library trained several teens to read to young kids, and now these boys are leading story times at Cudell Fine Arts Center summer camps.
Our goal is to expand this pilot program next summer to engage even more kids!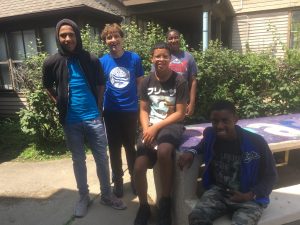 Storytime!
Through a partnership with the Black Child Development Institute, men and women are being dispatched every other month to preschools who have never benefited from our books.
The volunteers bring a box of our books to give to the children and read them some stories.
Have an hour of time you'd like to donate to make some kids smile? We're in need of adult volunteers for future distribution and reading.
Our next date is Wednesday, September 25, 2019. If you're interested, please email Colleen Watt, Volunteer Coordinator.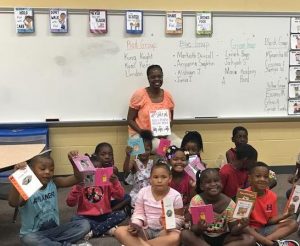 Donate Books Right in Your Neighborhood
Donating kids' books is easier than ever with five new outdoor collection bins!
Drop off your new and gently-used children's books at these new locations:
Beachwood High School
Hudson – Ellsworth Hill Elementary
Solon Middle School
Solon – Dorothy Lewis Elementary
Strongsville Middle School
Collection bins are still in place in
Bay Village
Brecksville
Chagrin Falls
Fairview Park
Lakewood
Orange
Click here for a complete list with addresses.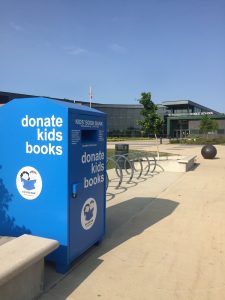 First Pitch
Kids' Book Bank Co-founder & Executive Director, Judy Payne, kicked off a winning night when she threw out the first pitch at the July 17th Indians game. The pitch went toward (if not over) the plate!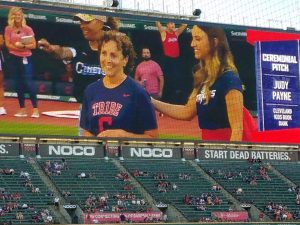 Be a Book Lady (or Guy)
As part of our commitment to making sure kids have books during the summer, we have a goal of giving out books at all fairs and festivals around town.
If you're interested in distributing books at festivals or fairs in communities of need this summer, please email Colleen Watt, Volunteer Coordinator.
Our Young Professionals regularly distribute books at Edgewater Live (left), and volunteers give away books at WOW! Wade Oval Wednesdays.
One couple who enjoyed a recent WOW! event, sent us a donation with a lovely note saying, "We were so impressed with the idea of the 'book wagon' at Wade Oval Wednesday…It was wonderful to see the joy on the faces of the children as they chose their books!"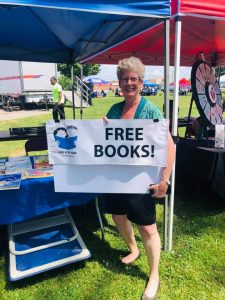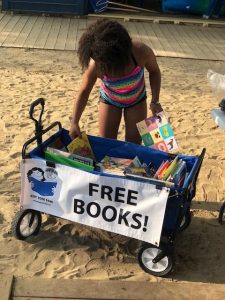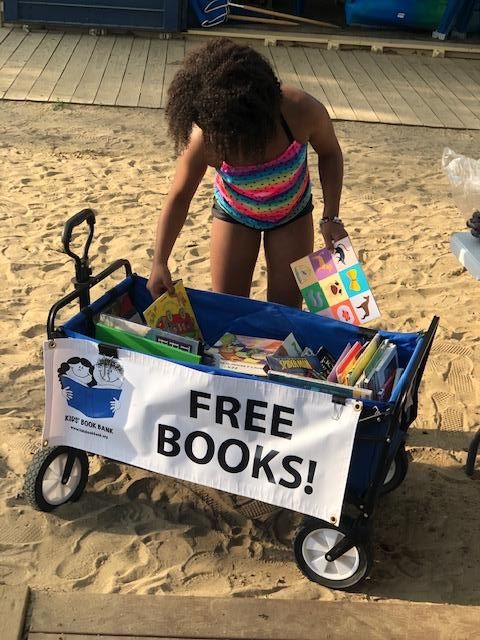 Volumes of Appreciation for Those Who Share Their Time
We're fortunate to be an investee of SVP Cleveland, a partnership of engaged professionals who offer their time and expertise to support growing non-profits.
SVP highlighted our volunteer appreciation efforts in their recent newsletter.
"They [volunteers] are critical to the process and need to understand how valued they are," says Judy, "We are trying to create a culture of gratitude and our partners have been really responsive." Read more.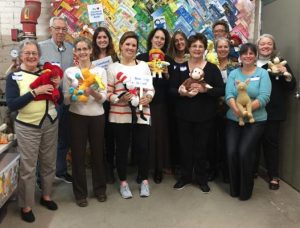 Wine Tasting Fundraiser
Thursday, August 8, 6:30pm-8pm
Visible Voice Books, Tremont
Hit up happy hour with friends and co-workers at this independent bookstore and literary libations hot spot. Your ticket gets you four tastings and the 411 on the wines you try in a cozy, bookworm-friendly environment. Bottles will be available for purchase.
TICKETS: $20 at the door; cash or credit
(includes $7 donation to Kids' Book Bank)
Plus, 10% of retail sales (books, literary gifts, CLE-made merch and more) during the event go to the Kids' Book Bank.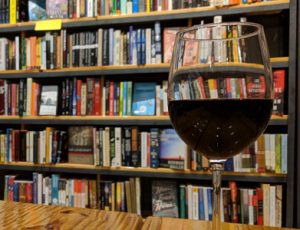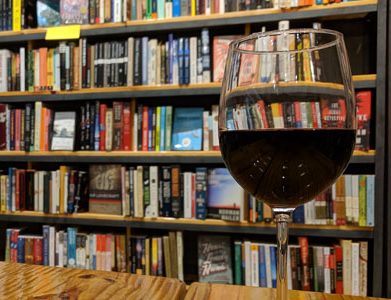 SAVE THE DATE
Eat, Drink, & Be Literary!
Wednesday, November 13, 2019
Pinstripes at Pinecrest
Save the date for our popular ladies' night out for literacy fundraiser!
Stay tuned for details. Tickets on sale October 1.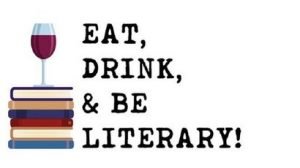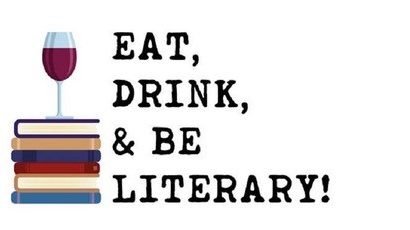 Young Professionals Books & Brew Nights
6pm-8pm
Kids' Book Bank
Tuesday, August 22
(more dates)
These popular events fill up early! Don't wait to register.
Bring a friend to sort books, network, and nosh. 21+ BYOB event. Light snacks provided.