The spring rain hasn't damped our spirits – or our efforts – to get books into the hands of kids in need!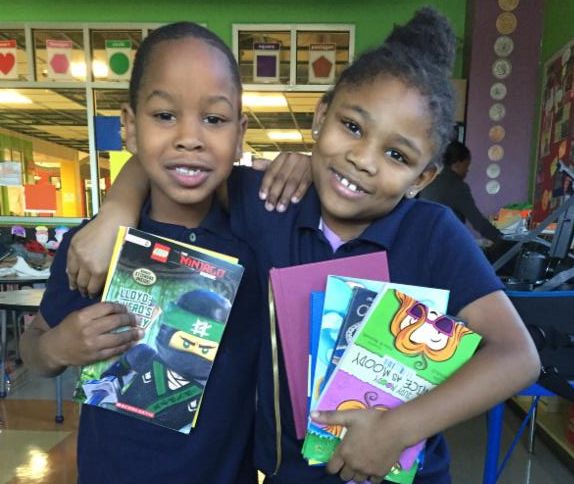 Half a Million Books to CMSD
We recently surpassed 500,000 books given to Cleveland Metropolitan School District students —a major milestone in our partnership.
The district would have spent at least $1.5 million to purchase this quantity of books—now that's impact!
We are proud to continually provide free books to CMSD scholars—books these students would not otherwise get.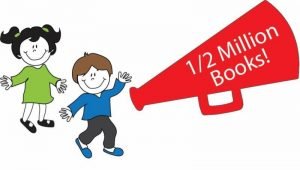 Full Tummies, Busy Brains
We'll continue feeding bodies and brains this summer thanks to our ongoing partnership with the Greater Cleveland Food Bank!
Their food pantries will be giving away our books along with their food, and one of their staffers will be delivering our books to centers that have never received our books.
Our partnership has great synergy, and we had fun volunteering at the Food Bank last month, packing school lunches, cooking in the kitchen, and preparing hot meal orders.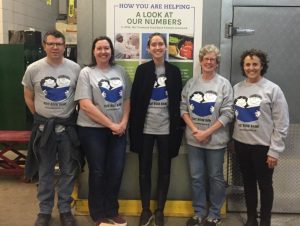 We're Wowed by You!
You've made an incredible impact through your book donations! So far this year 25% of our books have come from the community. That's huge!
Every week thousands of books are donated at our warehouse, and thousands more are collected in our
outdoor collection bins
.
Five more outdoor bins will be placed in new suburban communities soon, joining the seven bins already in place. Stay tuned for details!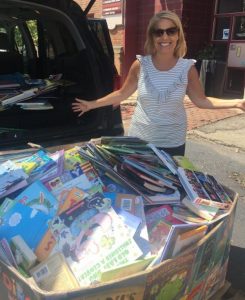 Six Books Can Make a Difference! Help Us Stop the Summer Slide
Research shows that reading just six books over the summer can keep struggling readers from regressing.
Your donation to our Annual Fund campaign will ensure that disadvantaged kids get the books they need before summer break and all summer long—at summer lunch programs, swimming pools and splash pads, recreation centers, and more!
$30 provides 20 disadvantaged kids with six books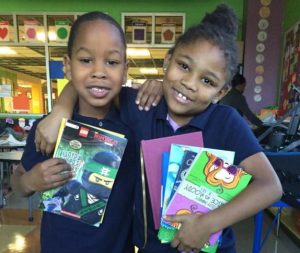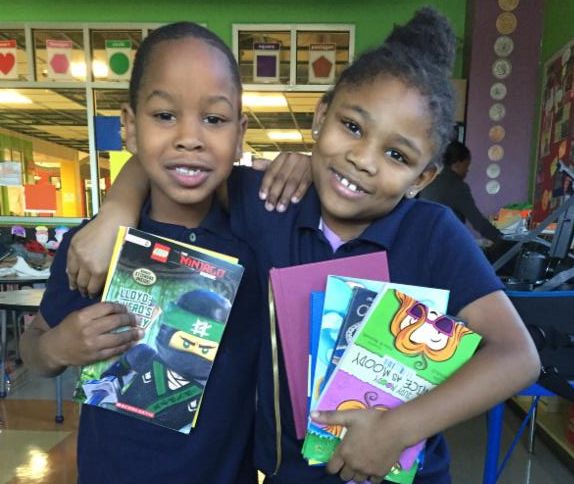 Staff Spotlight: Margie Ordog
We're thrilled to introduce Margie, the newest member of our small but mighty team!
Margie joined us last month as part-time administrator and is already having a big impact on our daily operations and our ability to reach new partners with our books.
Margie hails from Rhode Island and relocated to Cleveland for her husband's job. Her background is in strategic planning and education, and she loves hiking, swimming, reading, and traveling with friends.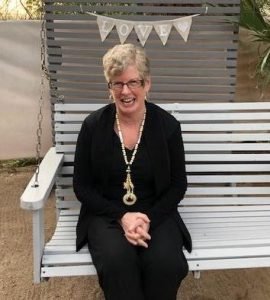 This Weekend! Donate books at Taste of Summer
Kick off summer in the Flats, and bring a book to donate! Our partners at RTA will be collecting new and gently-used children's books for us at
Taste of Summer
on Saturday at Flats East Bank. Stop by their tent from 11am to 4pm.
The event will feature food, local music, craft cocktails, beer, local vendors, a bounce house, obstacle course, corn hole, and many more activities for all ages.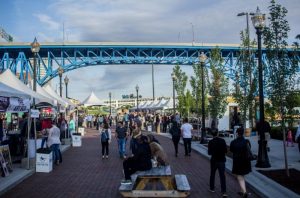 Indians Volunteer Challenge
April 1 – August 31, 2019
We're a proud member of the Volunteer Center at BVU, and are thrilled to offer our volunteers the opportunity to earn free Indians tickets through this partnership!
Volunteer four hours between April 1 and August 31, 2019, and get two free tickets to an Indians game!
Complete four hours of volunteer service with us (sign-up here)
Register your completed hours with BVU here
Select your preferred game date when you register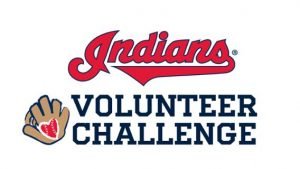 Young Professionals Books & Brew Nights
at the Kids' Book Bank
6-8pm
Wednesday, June 12
Tuesday, July 9
"It was so much fun! We had a great time." -Anna W.
These events are gaining in popularity! Don't wait to
register
.
Bring a friend to sort books, network, and nosh. 21+ BYOB event. Light snacks provided.